Now that Matt and his digital camera have joined the capoeira club, we have a whole bunch of new pictures!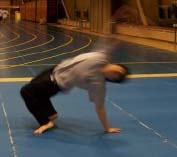 This is Matt and his macaco, which by his second class was better than mine :-p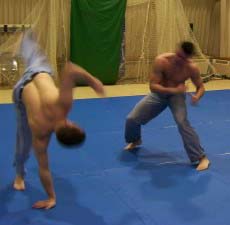 Phil and Roberto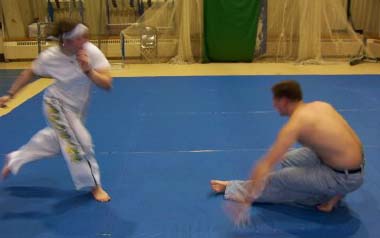 Me playing Phil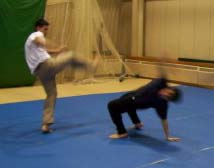 Matt evading Henry's kick with a macaco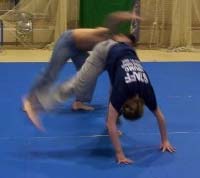 Theresa doing a meia lua de compasso over Roberto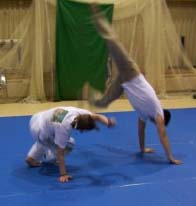 Me and Henry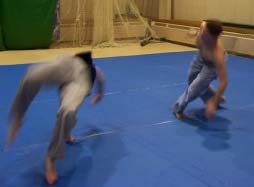 Theresa, mid-macaco, playing Roberto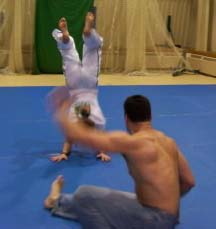 Me doing escorpiao against Roberto
Phil and Theresa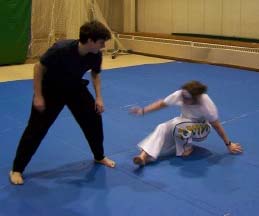 I am down in negativa (as usual), playing Matt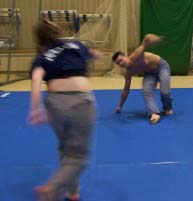 Theresa playing Roberto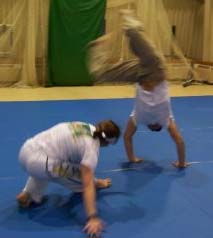 Me playing Henry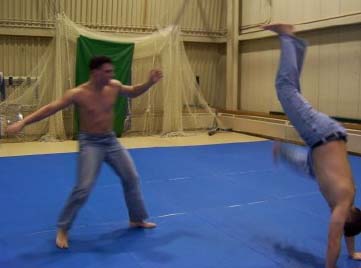 Roberto playing Phil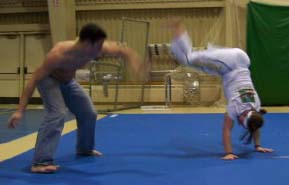 Me trying to knock off Roberto's head with an au...
...this is what happens when I mess with Roberto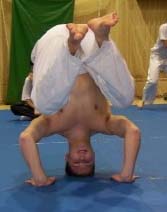 Upside-down Phil
Upside-down Roberto
Brian launching a back handspring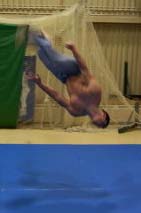 Roberto's folha seca!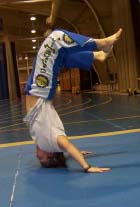 My hollowback headstand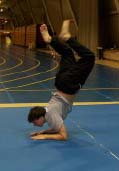 Matt's escorpiao. This is on the kid's THIRD CLASS - how cool is that?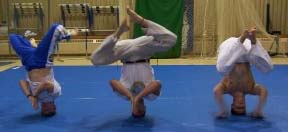 Me and Roberto balancing on our heads... Phil was too slow :-D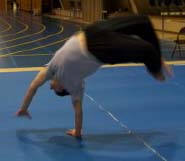 Another picture of Matt mid-macaco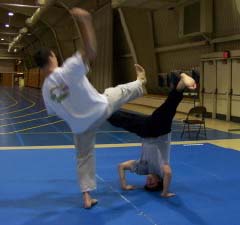 Matt's in big trouble if Roberto drops that kick straight down!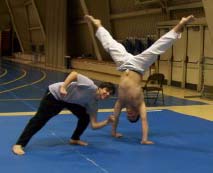 Matt about to nail Phil with a cabecada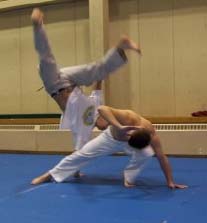 Au batido and esquiva